"IT'S NOT ENOUGH!!!!!! MORE. I NEED MORE!!!!!!"

This article is a stub. You can help Ice Crown Server Wiki by expanding it.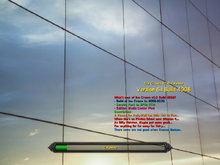 Ice Crown E3 2013 Build 4008 is the Final for E3 2013, it was Released in December 17, 2013, This also for RTM. Since this build was unstable.
Build 4008 was the Milestone 4 for Longhorn, It was Official build, Before Ice Crown goes next build is 4013 until January 2014.
TBA.